Westlawn Tigers Football Club Home Page ...
Our website is proudly sponsored by JLS PLASTERING.

HEAR US ROAR
Welcome to our website.
Westlawn Tigers are a Level 1 Accredited club with FFA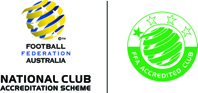 Westlawn Tigers are part of the Good Sports Program.

GRAND FINAL WINNERS FOR 2018
Under 12 Tigers
Under 15 Tigers
Women's 2nd Division North Tiger Jetts
AWARD WINNERS FOR 2018
Our major award winners for 2018 season were:-
Club Person of the Year Sarah Nichols
Junior Club Person of the Year Caitlin Bell
Coach of the Year - James Joyce and Jo Powell
Manager of the Year - Sharon Powell.
Winner of the foosball table was Matthew Parkin.
2018 REGISTRATION COSTS
Under 6 & 7 $100.00 includes a club shirt
Under 8 & 9 $105.00
Under 10 $115.00
Under 11 $120.00
Under 12 $145.00
Under 13 & 14 $165.00
Under 15 & 16 $220.00
Under 17 & 18 $260.00
Seniors $380.00
WET WEATHER POLICY
While the Club is guided by the Clarence Valley Council in regards to field closures, we may not agree with their decision. Please DO NOT use the council website as a guide for Barnier Park.
As soon as the club has made a decision on the grounds it will be posted on Facebook. The North Coast Football Website will be the next place that is up-dated immediately (follow the links on the left of screen, look under the wet weather tab). Finally our website will be updated as soon as physically possible, this may not be immediately due to work commitments of the administrator. North Coast Football website is also the place where you will find the most up-to-date information regarding grounds in the competition, as other clubs may have a wet weather policy similar to ours therefore making the council website inaccurate in regards to playing.
Sometimes the decision can be made quite late because that few extra hours, or minutes, can mean the difference between a game going ahead or not.
While the club understands it can be frustrating for players and parents, as a club we have the players best interest at heart when making these decisions, and we have a process in place where everyone can be notified as soon as possible. So we are asking you to be patient while the decisions are made and keep an eye on our Facebook page or the North Coast Football website.
GAME DAY BY SPORTSTG APP
With GAME DAY BY SPORTSTG , you can:-
search, find and save the team you play for
see your team schedule and results
get round by round results for all the matches in your competition
check your league ladder
save multiple teams
check out any team you follow
see where you are playing next week, and follow our maps to get there!
Last time played and see the score last time you met your opponent.
Go to the iTunes Store or Google Play to download APP.
Sign up via email or through your social media account
Select find my team
Select Football
Type in Westlawn Tigers Football Club
Select the teams you want.
SECOND HAND BOOT BOX
The club is going to have a second hand boot box at the canteen for all those football boots people don't want anymore, and for those people who are looking for good boots at a great price. We are asking for any boots people want to give away. Please scrub them up so they look like new and drop them into the canteen. These boots will be sold to any member looking for a set of boots for $5 a pair with all proceeds going to the club.
2018 STOCK
The following items can be purchased at the canteen - Kit Bags $30, Socks $10, Shorts $15, Drink bottles $5, Junior Club shirts $25, Senior Club Shirts $30, Stays $10 or Curved Caps $20.

REBEL SPORTS
Our club is now a member of the Amart All Sports Program. So if you purchase any goods from any store across Australia please mention our club and at the end of a financial year we will receive 10% of money spent by our members.

YOUR 2019 COMMITTEE MEMBERS
President - James Joyce
Vice Presidents - Michael Collins(Jnr)
Treasurer - Mick Salvestro
Secretary - Skye Sear
Registrar - Kylie Lavender and Robyn McGregor
Equipment Officer - Kate Shaw and Lyndall Norrie
Ground Controller - Wayne Reardon
Canteen Manager - Deanna Fernance
Publicity Officer -
Website/Social Media Coordinator -
MiniRoos Coordinator - Andrew Wilkinson
TEAM END OF YEAR REPORTS 2017
2017 Team Reports (Download/Print)
MINIROOS FOOTBALL HANDBOOKS
For those that are interested under the NEWS tab is some information about the rules for MiniRoo Football. The link By-Law is the rules for all other grades. Managers sometimes it is helpful to have a copy in your kit bag, never know when you made need to use it!


CLUB CODES OF CONDUCT
These can be found on our policy page. These should be read before registering.

CLUB MEETINGS
The club wishes a representative from every team to attend our monthly meetings.

NEWCASTLE PERMANENT INTRODUCER PROGRAM
If someone applies for a new Newcastle Permanent home or business loan, all you need to do is tell Newcastle Permanent that you were referred by the Westlawn Tigers Football Club and provided your application is eligible, the Tigers will receive $600 once the loan has been processed. SO don't forget to mention us if you do go for a loan and no need to worry the club will never know who applied for the loan - we just get the money! Pass the info onto your family and friends too- the more people that know the more chance of us getting some money!

NEWS


See History Page for 2017 End of Season Reports
See Policies Tab for all Club Policies, Procedures and Job Descriptions
See the News Tab for all Newsletters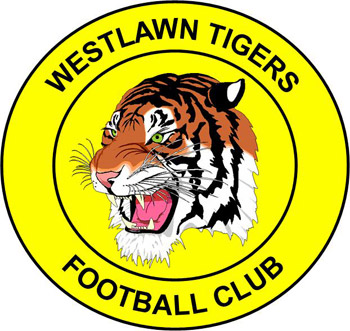 THE ONLY PLACE TO LEAD IS FROM THE FRONT